NCS-FI105 fieldbus to current converter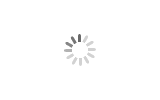 NCS-FI105 fieldbus to current converter
Microcyber

China

In Stock

500 Sets/Month
As intelligent transition device, NCS-IF105 converter receives 0~20mA or 4~20mA analog signal (4 channels) and converts into fieldbus signal. NCS-FI105 converter uses digital communication technology, and makes the interface between field device and controller easier, and reduces the expense of installation and maintenance.
Analog Current Signal to Fieldbus Converter: NCS-IF105 converter fulfills the need of FF fieldbus intelligent instrument and can connect with several FF fieldbus devices. NCS-IF105 converter has abundant function blocks and realizes not only normal measurement function also complex control strategy. In order to realize different function, user can choose different function blocks according to requirements and specific application environment.

NCS-FI105 fieldbus to current converter is used to convert fieldbus signals to conventional analog signals. It can receive fieldbus signals, and convert them to 4-channel 4~20mA analog signals. NCS-FI105 is the converter between fieldbus system and control valve/other actuator.
NCS-FI105 is an intelligent instrument and complies with FF Fieldbus Specification. It can be interlinked with several FF equipment. Abundant function blocks are integrated into NCS-FI105, and so it can complete not only the general measuring but also the complex controlling strategy. According to the requirement and actual application environment, the users can choose different function blocks to implement different function.
NCS-FI105 utilizes digital technology, which simplifies the interface between the control center and the field equipment. And so the expense of installing, running and maintenance can be reduced.
Features
Excellent Performance
-- High Precision: ±0.05% Full Range
-- Low Temperature Drift: <50ppm/℃
The Multichannel
-- Supports 4-Channel Current Input
Multi-Protocol Support
-- Ff And Pa Protocols Can Be Supported
Basic Parameters
Fieldbus Power Supply: 9~32VDC
Fieldbus Protocol: FF/PA
Insulation: Between Terminal And Housing: 500vrms (707vdc)
Display Settings: 6 Digit And 5 Digit Letters Lcd Display Or No Display (Optional)
Temperature Range: -40℃~85℃ (Without Display)
-30℃~70℃ (With Display)
Electromagnetic Compatibility: In line with the GB/T 18268-2010
Protection Grade: IP65
Humidity Range: 0%~95%RH
Analog Current Signal to Fieldbus Converter Performance Indicators
The Input Signal: 0~20mA;4~20mA
The Channel Number: 4 Channels
Precision The Normal Temperature: <0.05%; -40℃~85℃: <0.3%;
The Input Impedance: 100Ω
The Temperature Influence: <±50ppm/℃
Analog Current Signal to Fieldbus Converter The Structural Parameters
Electrical Connections: 1/2-14 NPT Internal Thread
Structural Materials: Electronic housing: low copper aluminum alloy
Coating: polyester epoxy resin
Weight: 1.1kg(excluding options)
Analog Current Signal to Fieldbus Converter Structural Features(Unit:mm)

Current to Fieldbus Converter Installation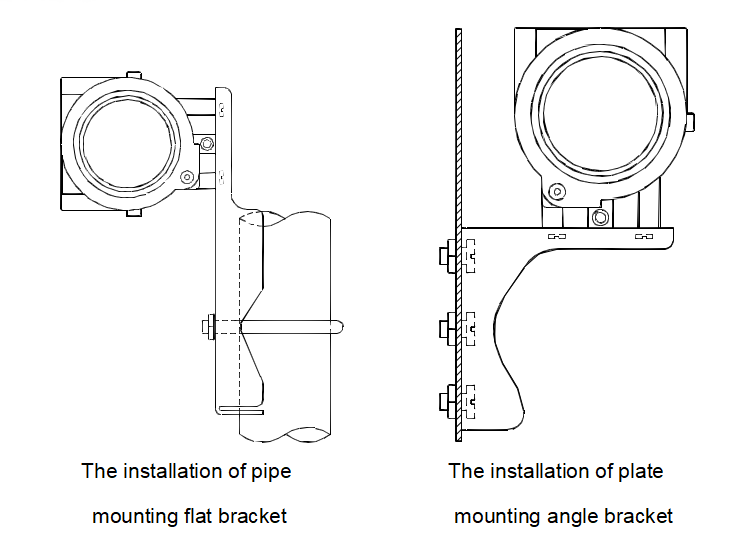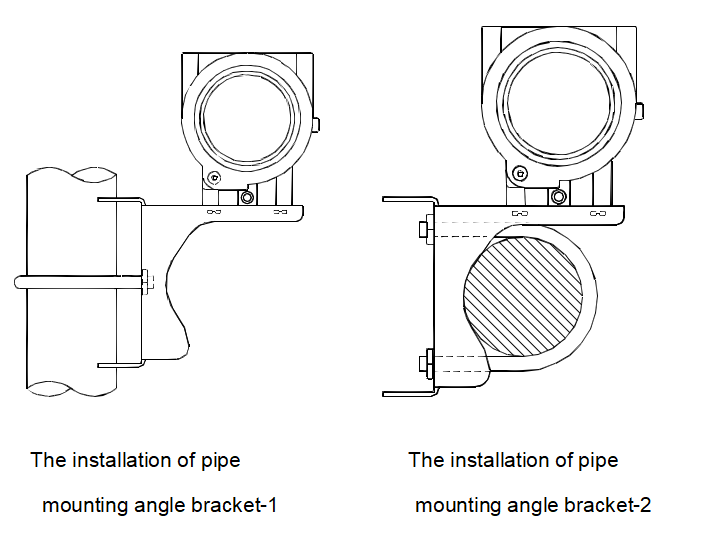 Current to Fieldbus Converter Principle and Structure
NCS-IF105 converter convert input current signal that generate by most conventional transmitters to fieldbus signal.
NCS-IF105 converter is consisted of five components, as shown in Figure.
1) Terminal board: it is used to connect with fieldbus, current output signal, A/D board and communication board.
2) A/D board: it can convert input current signal to digital signal provided to communication board.
3) Communication card: it is core component of intelligent instrument, which implements the communication, control, diagnosis and maintenance of Foundation Fieldbus.
4) Isolation board: it is used for isolation between communication board and instrument board (power isolation and signal isolation).
5) LCD Card (optional): it is used to display function block parameters.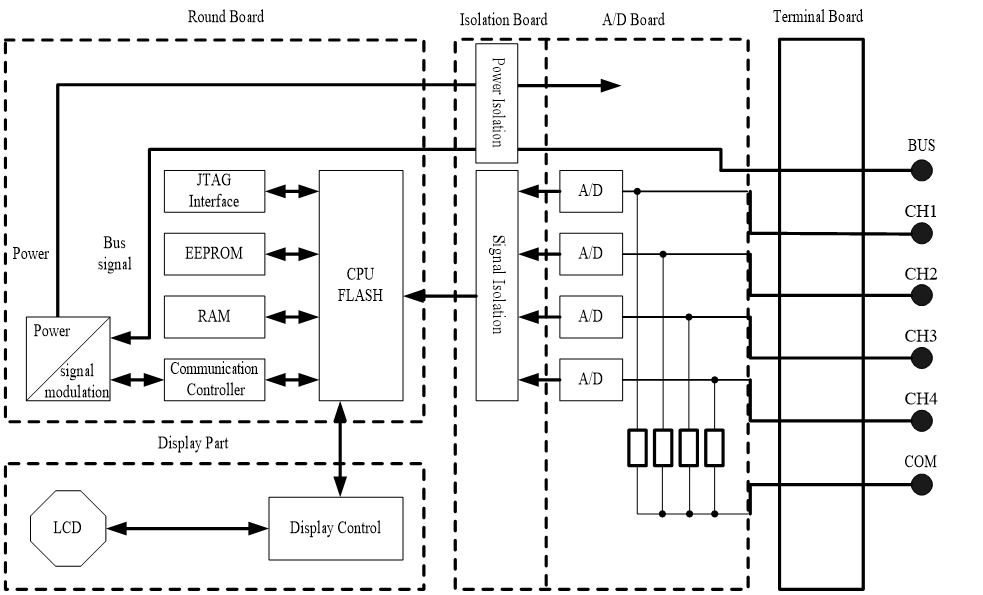 How To Choose Fieldbus To Current/4-20ma Converter NCS-FI105?

NCS-IF105 Current to Fiedbus Converter have been widely used in the petroleum,chemicals,electricity and metallurgical industries,ect.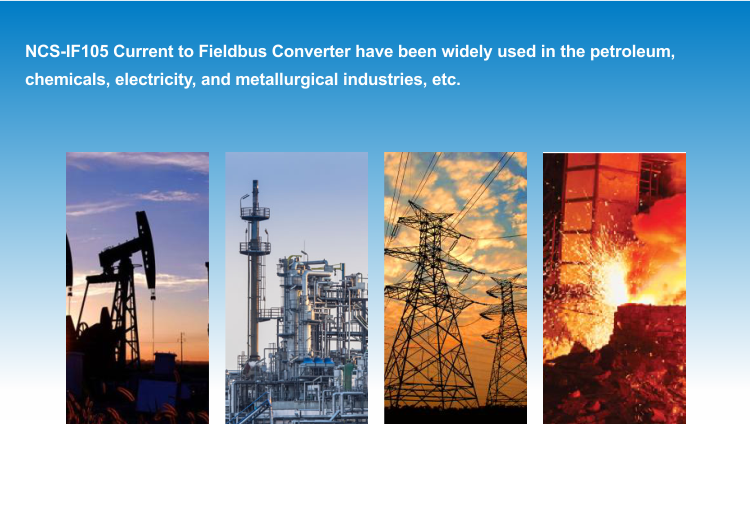 FAQ
Q: Will Microcyber give me the detailed parameter configuration list?
A: Yes, of course.
Q: Can I get a free electronic manual?
A: Yes, if you want it, please contact us.
Q: Can you provided OEM service?
A: Yes, we can, such as communication board, we can also provided fieldbus development toolkit.
Q: How to install Current to Fieldbus Converter?
A: For installation of NCS-IF105 converter, three types of bracket (pipe mounting flat bracket, plate mounting angle bracket and pipe mounting angle bracket) are provided.
Hot Products--Current to Fieldbus Converter