Configuration Of NCS-TT105 Temperature Transmitter(7)
23-07-2021
This article will show Jumper-pin configuration of NCS-TT105 Temperature Transmitter. And we have know 5 types of configuration of NCS-TT105 Temperature Transmitter. Today, Jumper-pin Configuration is the last configuration.
If you want to know more information about temperature sensor, you can go to product page: http://www.microcyber-fieldbus.com/product/ncs-tt105-temperature-transmitter. Or you can contact us: guo.ruibing@microcyber.cn
NCS-TT105 temperature transmitter has three hardware jumpers, shown as Figure.
SIM Jumper: Simulattion jumper can achieve simulation function.
WP Jumper: Write protection jumper can refuse any write operation for FF smart transmitter, which can avoid the vicious modification for instrument data.
RST Jumper: Reset jumper will reset the transmitter data back to factory. Please make the transmitter powered off, insert the jumper to RST, and then power the transmitter on, the data will be back to factory data.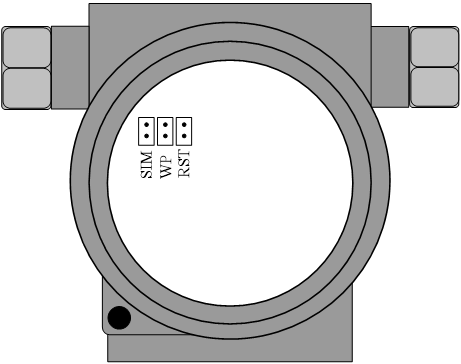 NCS-TT105 temperature transmitter hardware jumpers