Fieldbus HART to Modbus Gateway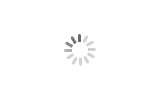 Fieldbus HART to Modbus Gateway
Microcyber

China

In Stock

500 Sets/Month
Fieldbus HART to Modbus Gateway realizes protocol converting from HART to Modbus RTU / ASCII. Supporting to connect multi HART slave devices into Modbus network. In the gateway, HART terminal is master station, Modbus terminal is slave station.
Fieldbus HART to Modbus Gateway Features
Be tallied with HART7.0
HART master and Modbus slave mode
4~20mA analog signal overlay HART digital signal
Support 15 HART slave device
Configure gateway by special software
Write protect user data
RS485 Modbus interface
LED power and communication indicating
Standard DIN rail installation
Support Modbus-RTU/ASCII, hardware interface RS232/422/485
Can work in a point-to-point or multipoint mode
Supported HART command can be configured
Connect up to 15 HART salve deices in multipoint working mode
Support HART burst mode
Fieldbus HART to Modbus Gateway Technical Specificaions
Performance
Gateway Power: 9~30VDC
Modbus Interface: RS-232/RS-422/RS485
HART Interface: HART Digital Signal
Consumption: 1W
Interface Input Inpedance: ≥5KΩ
HART Interface Voltage Insulation Value: 50VDC
HART Output Amplitude: 500mVpp (500Ω)
Humidity Range: (5~95)%RH
Working Temperature: -20℃~70℃
Storage Temperature: -20℃~70℃
Isolation Voltage: Modbus and HART Interface, 500VAC
Protection Level: IP20
EMC:
GB/T 18268.1-2010
GB/T 18268.23-2010
Weight: 0.2kg
Construction Material:
Housing: ABS/PA66; Clip: POM; Coating: Polyester Epoxy Resin
HART Master Type:
The Primary or Secondary Master can be Selected.
HART Network Topology:
Support HART Point to Point or Multi-Drop Working Mode, and can Connect 15 Instruments at most
Burst Mode(Burst): Support HART Slave Device Burst Mode
HART Customized Command: Support 100 Hart Customized Commands At Most, Each 5000 Bytes For Hart Input Output Zone and Date Buffer Zone.
HART Modem Mode: Gateway can be set as HART Modem Mode.
HART Sampling Resistor: Optional for Internal Sampling Resistor or External Resistor
Modbus Baud Rate: 300,600,1200,2400,4800,9600,19200,38400,57600,115200bps, optional
Modbus Communication Mode: Support Modbus Slave RTU and ASCII Communication Mode
Modbus Function Code: 0x03/0x04/0x06/0x10
Fieldbus HART to Modbus Gateway Default Communication Parameter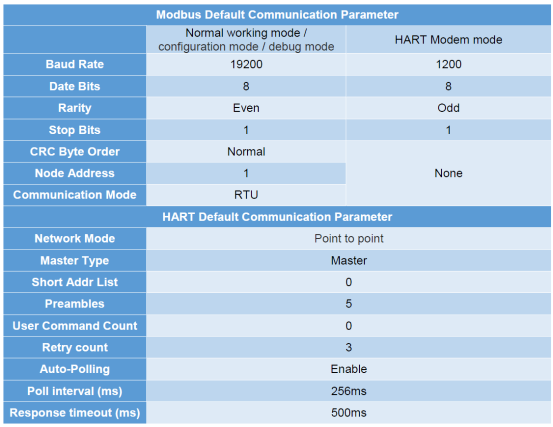 Fieldbus HART to Modbus Gateway Typical Topologic Connection
Loop Powered – Use External Resistor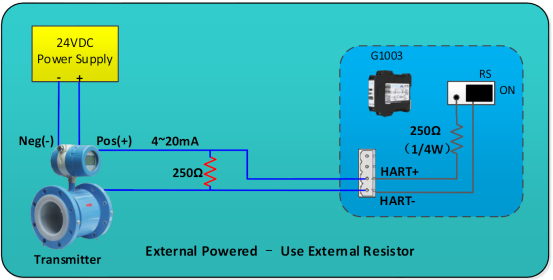 External Powered – Use External Resistor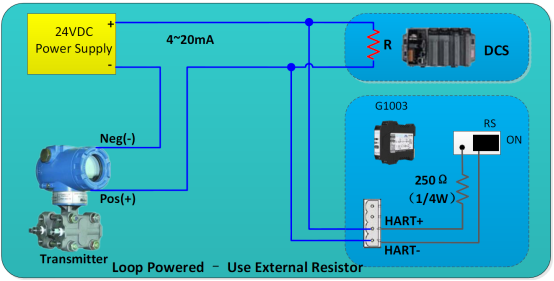 Loop Powered – Use External Resistor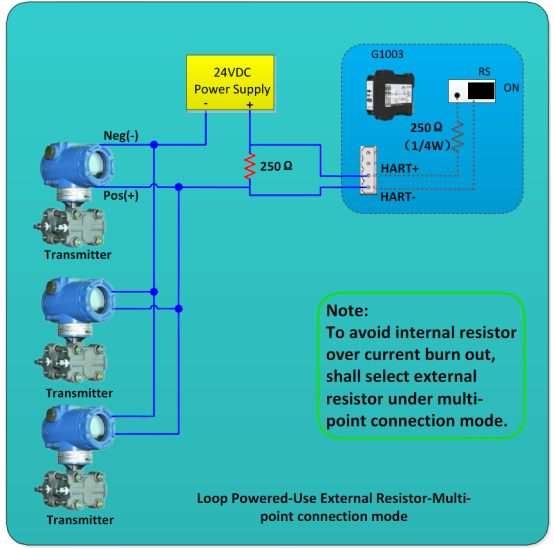 Loop Powered – Use External Resistor– Multi-point Connection Mode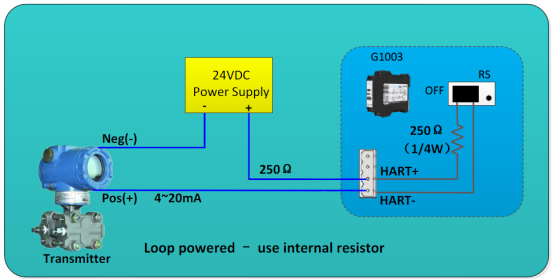 Loop Powered – Use Internal Resistor
Function Overview
The HART to Modbus gateway contains a HART master channel and a Modbus slave channel. HART master channel is in charge of obtaining HART slave data in HART network, and write the obtained data into data area inside the gateway; Modbus slave channel is responsible for receiving request from Modbus master station, including requests during configuring gateway parameter and loop reading data area inside the gateway; By the HART to Modbus gateway, easily realize the function that Modbus master station accesses to HART network data.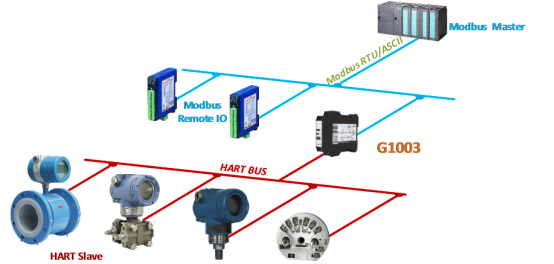 Topology Connection for Gateway Application
Gateway Structure Figure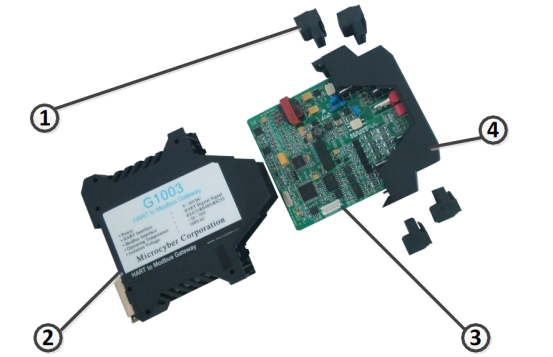 Installation
Din Rail Installation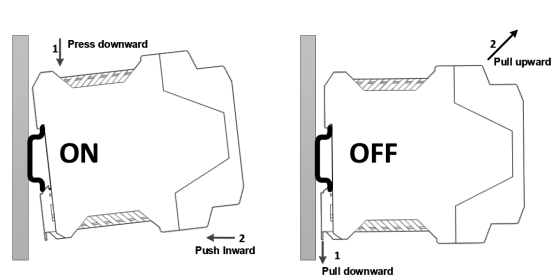 Din Rail Installation Figure
Gateway Hardware Interface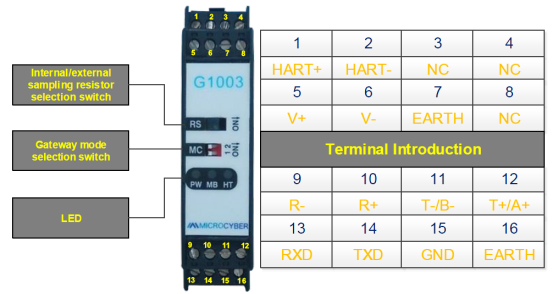 Gateway Hardware Interface Figure
FAQ
Q: Can I get a free electronic manual?
A: Yes, if you want it, please contact us.
Q: How many modes does it work?
A: The HART to Modbus gateway has four working modes, respectively is normal workingmode, HART modem mode, configuration mode and debugging mode. Gateway mode may be selected by two-bit DIP switch on the gateway.
Q: Can you provided OEM service?
A: Yes, we can, such as communication board, we can also provided fieldbus development toolkit.
Hot Products--Fieldbus HART to Modbus Gateway