WirelessHART Development ToolKit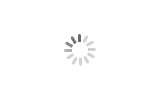 WirelessHART Development ToolKit
Microcyber

China Shenyang
Product Overview
Microcyber's DK11 WirelessHART development toolkit can help device manufacturer to quickly and efficiently develop and test WirelessHART field device, to shorten time to market, improve performance, and improve core competitiveness.

Features

All the required materials to develop WirelessHART field device are provided. No need to purchase other device.

Have passed the FCG WirelessHart Certificate.

Long-term interoperability test has been done with many similar products.

Provide rich library files, sample code, detailed technical development documents.
Components