Fieldbus Gateway HART to FF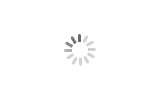 Fieldbus Gateway HART to FF
Microcyber

China

In Stock

500 Sets/Month
HART protocol to FF Protocol
Support HART5/6/7 Protocol
Support ITK 6.1.1
Support Up to four HART Salve Devices
Support 4AI and 1 PID FUNCTION BLOCK


Connect 4 HART Slave Devices At Most
Support HART 7.0 Master Protocol
Support 4-channel AI Per Device, totally 16 Channels
Support 4 AI and 1 PID Function Blocks
Support ITK6.1.1, Support Function Block Diagnose
HART Physical Interface FSK, Communication Rate 1200bps
Provide Standard DD, CFF Files and Communicator DD Files
DIN Rail Installation, Easy Maintenance And Configuration, Transparent Data Transmission
Conveniently Realize Old Device Reform, Protect Investment
G1013 HART to FF Gateway, designed by Microcyber Corporation is a gateway device for HART protocol and FF protocol. As HART master, G1013 HART to FF Gateway communicates with HART slave via HART interface, it can convert dynamic variables in the device to FF device variables output.
HART to FF Gateway Basic Parameter
Measurement Object: HART slave device

HART Power: 24VDC
FF Bus Power: 9~32VDC
Bus Protocol: 2-wire, FF Protocol
Isolation Voltage: HART and FF bus interface, 500VAC
Temperature Range: -40℃~85℃
Humility Range: 5~95%RH
Start Time: ≤5s
Refresh Time: 0.2s
HART to FF Gateway Performance Index
Protection Level: IP20
EMC:
GB/T 18268.1-2010
GB/T 18268.23-2010
HART to FF Gateway Physical Performance
Weight: 0.2kg
Structure Material:
Housing: Polyamide PA6.6
Coating: Polyester Epoxy Resin
Default Communication Parameter
Number of Slave: 0
Slave Polling Address: 0,1, 2, 3
HART to FF Gateway Supported HART Command
0: Read device only mark
3: Read dynamic variable and PV current
12: Read device information
13: Read device mark, description and date
14: Read PV sensor information
15: Read device primary variables' information
16: Read last assembly line number
HART to FF Gateway Dimension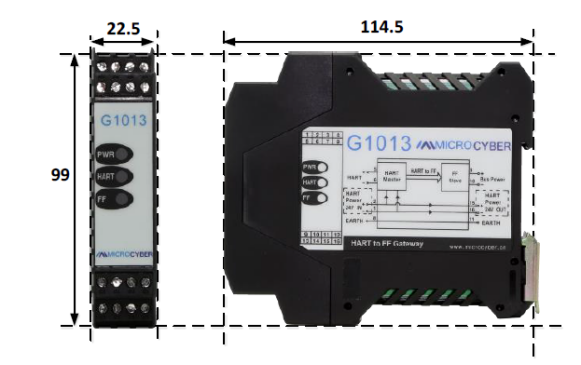 HART to FF Gateway Structure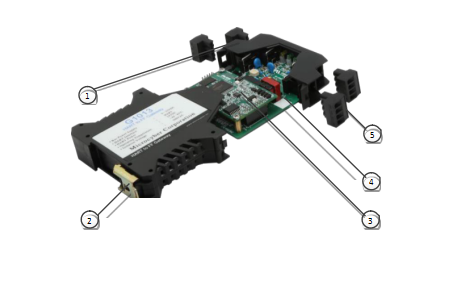 HART to FF Gateway Installation
G1013 HART to FF Gateway is 99×22.5×114.5mm, supporting standard DIN rail installation.
HART to FF Gateway Wiring
G1013 HART to FF Gateway's wiring is shown as picture.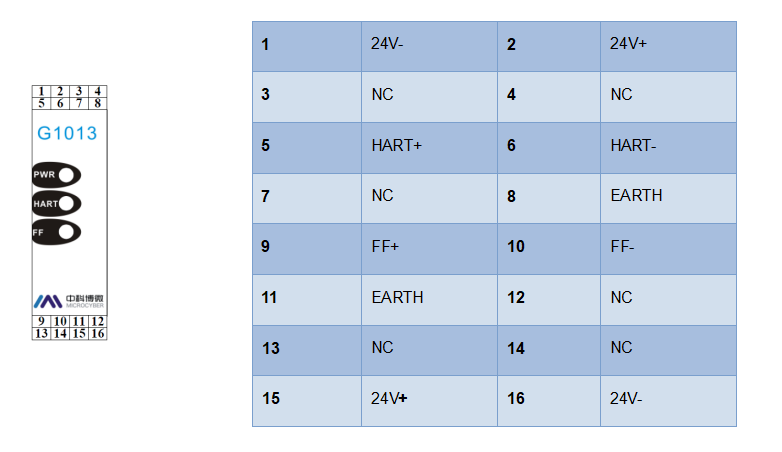 G1013 HART to FF Gateway is powered by FF bus, and the HART part shall be with 24V external powered. The recommended is TP cable, and it shall improve device's anti-electromagnetic interference ability.
DIP Switch Setting
There is a 3-bit DIP switch for G1013 HART to FF Gateway, shown as picture.
SIM: Simulation switch, can be used for "simulation function".
WP: Write protection, all the write operation for FF smart pressure transmitter shall be refused, which avoid data modification at random.
RST: Reset, reset device date to factory original. Power off the device at first, and made the switch at ON, and then power on the device, the device shall be reset to factory original.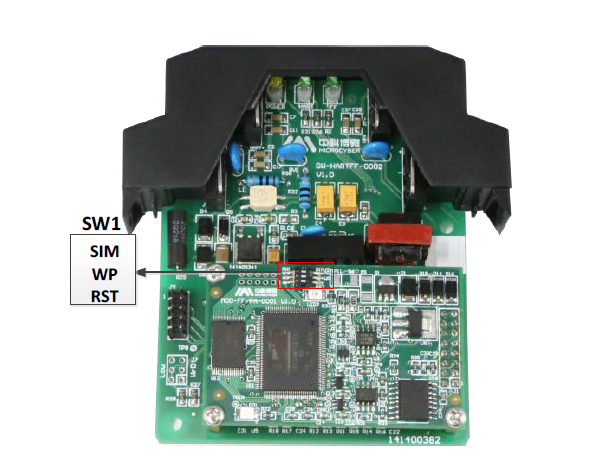 Working Principle
HART to FF gateway is a converter for HART protocol to FF protocol. As a HART master device, it can connect HART bus device in single-point mode or multiple-point mode. It can connect 4 HART devices. As a FF slave device, the gateway can convert HART device dynamic date to FF function block channel data, and transfer to control system via function block output. The system connection is shown in picture.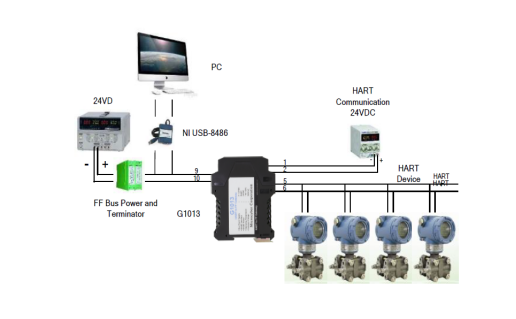 How To Choose G1013 HART to FF Gateway?
Appendix G1013 Selection Example

FAQ
Q: Can I get a free electronic manual?
A: Yes, if you want it, please contact us.
Q: What are hart transducer block configuration parameters?
A: HART transducer block provides 4 groups of variables, and they are corresponding to 4 HART slave devices. The user may read related device information and dynamic variables information by configuration of HART slave polling address.
Q: Can you provided OEM service?
A: Yes, we can, such as communication board, we can also provided fieldbus development toolkit.
Related Products-- HART to FF Gateway