NCS-PT 105Ⅱ Pressure Transmitter: Introduction(2)
19-09-2019
NCS-PT 105Ⅱ Pressure Transmitter, last time we knew Pressure Transmitter's types, this time let's know more about Pressure Transmitter.
As a transitional communication protocol in fieldbus, HART protocol achieves digital transmission on the existing analog transmission lines, and is compatible with existing analog signal control system. Either FF H1or PROFIBUS PA is a new generation of digital communication protocol, used in field connection, and linking field devices. International Standard IEC61158-2 is used in physical layer. Therefore, either FF H1or PROFIBUS PA is fieldbus actually.
As following, Smart Transmitter with HART protocol is named as HART Smart Transmitter; Smart Transmitter with FF H1 protocol is named as FF Smart Transmitter; Smart Transmitter with PROFIBUS PA protocol is named as PA Smart Transmitter, All of these (Transmitters with the three types of fieldbus protocol) are named as Smart Pressure Transmitters or Smart Transmitters. In addition, HART Smart Transmitter has passed explosion-proof certification from National Supervision and Inspection Center for Explosion Protection and Safety of Instrumentation (NEPSI).
l Smart Transmitters Size shown as Figure 1-1: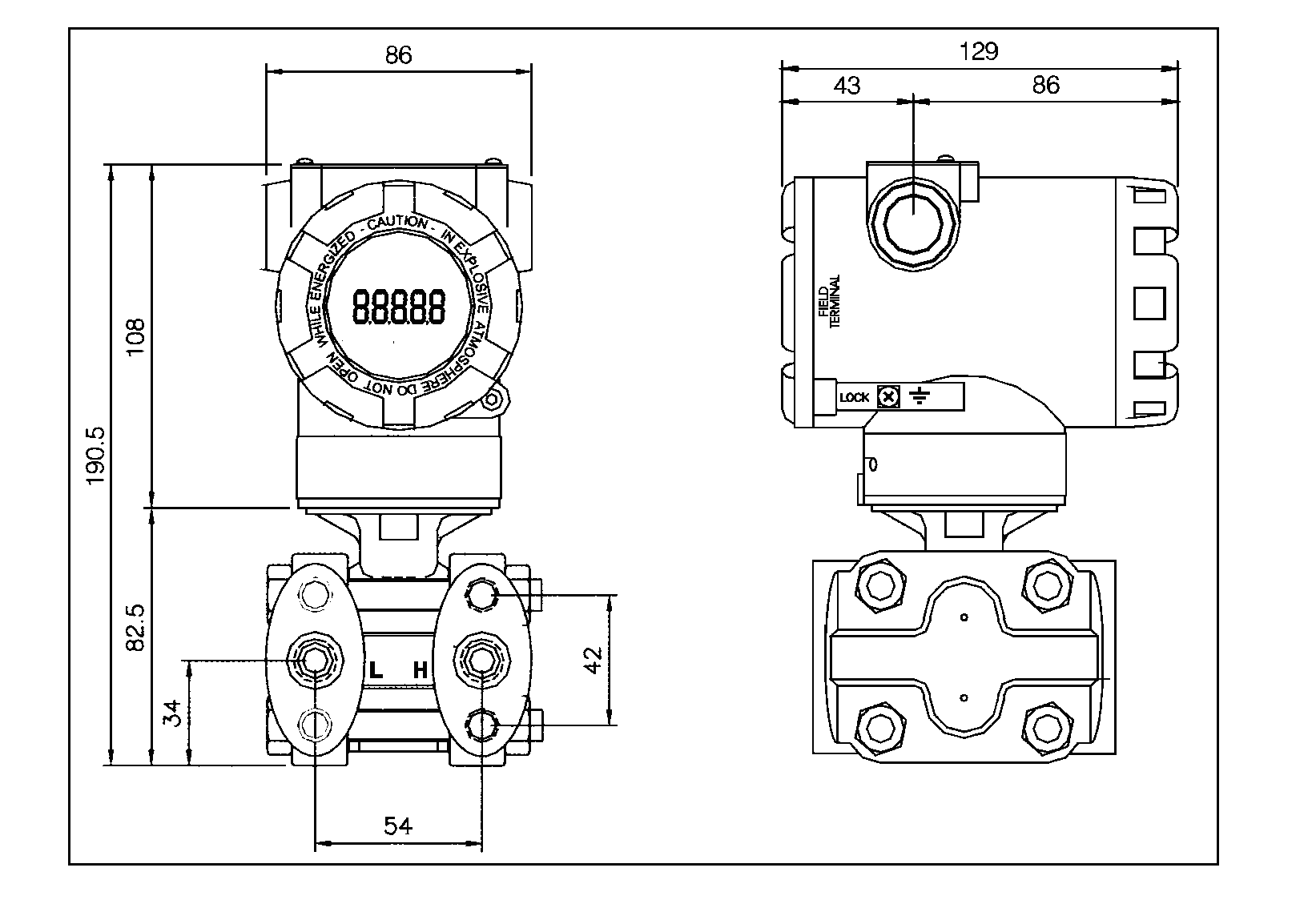 Smart Transmitters Size shown as Figure 1-1