Bus Connector with without Programming Port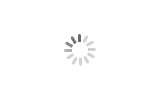 Bus Connector with without Programming Port
Microcyber

China

In Stock

500 Sets/Month
SK0607 DP/PA coupler is a physical link between PROFIBUS DP and PROFIBUS PA. It makes addressing PA field devices via PROFIBUS DP in stand-alone operation possible, without any other components required.
DP/PA Coupler is the physical link between PROFIBUS DP and PROFIBUS PA.It enables the DCS system to address PA field devices through PROFIBUS DP without any other components.
DP/PA Coupler Features
Realize the bi-directional conversion from PROFIBUS DP to PROFIBUS PA
Data transmission between PROFIBUS DP terminal and PROFIBUS PA terminal is transparent
Four LED indicators to indicate the working status of the coupler
No separate configuration, easy to use
PROFIBUS PA interface
Suitable for IEC 61158-2 physical layer standard field bus
Fixed rate 31.25k
The maximum current output is 500mA
Provide 1 non-isolated pluggable terminals for easy connection
PROFIBUS DP interface
Support rates 45.45 kBit/S, 93.75 kBit/S, 187.5 kBit/S, 500 kBit/S
Standard PROFIBUS DP connector for easy connection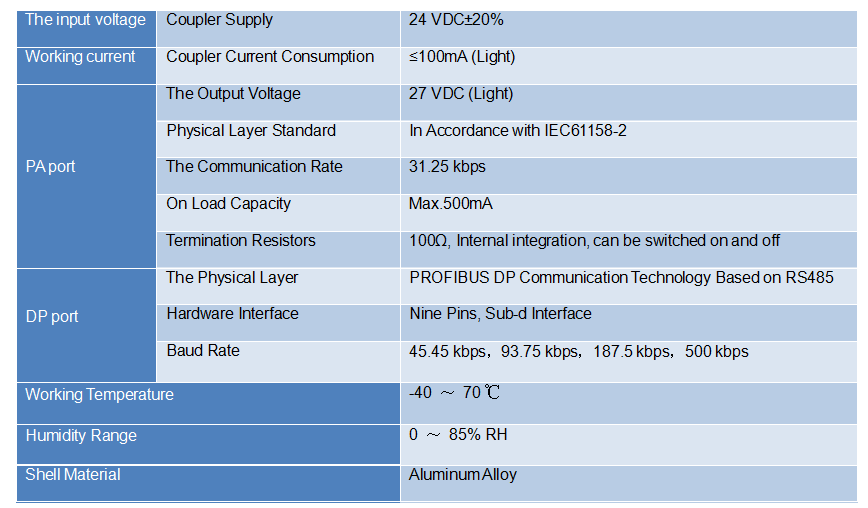 DP/PA Coupler Dimension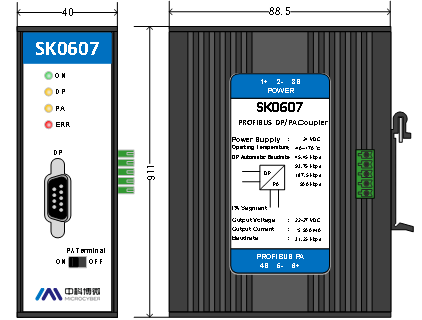 DP/PA Coupler Installation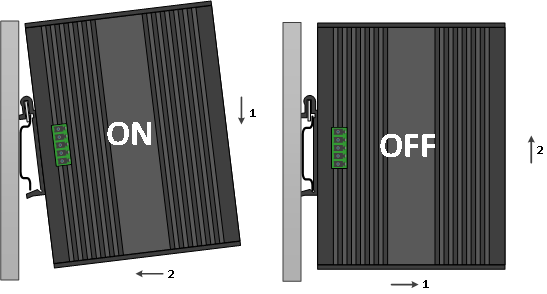 Bus power module and bus terminal DIN guide installation diagram
DP/PA Coupler Interface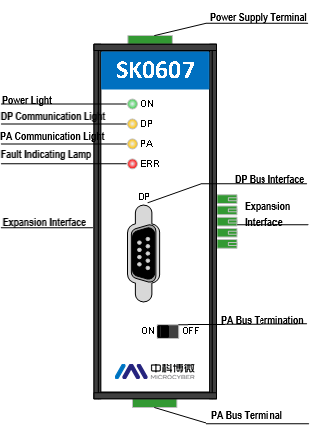 DP/PA coupler interface schematic
Power Interface
The coupler itself needs 24V dc power supply,
Power Terminal
1+: Connect 24VDC +
2-: Connect 24VDC -
3S: Grounding
Power indicator
Used to indicate whether the power supply of the coupler is normal.When the power is switched on, the green is always bright.
Bus interface
Provide standard DP bus interface, easy to connect DP bus.
DP communication indicator lamp
Used to indicate the input signal of DP terminal.
PA bus interface
Bus terminal
4S: Grounding
5-: Connect PA bus -
6+: Connect PA bus +
PA communication indicator light
Used to indicate output signal of PA terminal.
Fault light
When PA terminal is short-circuited or overloaded, it is always on. During normal operation, off.
PA bus terminal
Dial ON, then this PA network segment coupler end enable terminal resistance;Otherwise, disables terminal resistance.
Extension interface
When the power of PA terminal is greater than that of a single coupler, the device needs to be divided into multiple network segments.In this case, multiple couplers are required. Multiple couplers can be connected together through an extended interface.Power supply and connect DP bus on the first coupler, and the power supply and DP bus of the rest coupler are connected through the extension interface.
DP/PA Coupler Wiring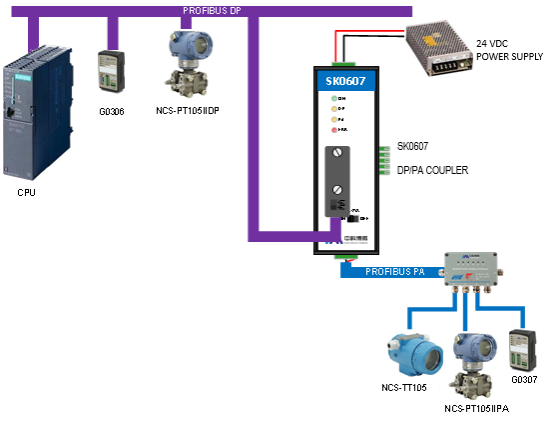 System connection diagram
DP/PA Coupler Working Principle
The DP/PA coupler ACTS as a gateway between different transmission technologies.The transmission technology of DP and PA is only different from that of physical layer, DP physical layer conforms to RS485, and PA physical layer conforms to iec61158-2.PA terminal baud rate is fixed at 31.25kbit /S, and DP terminal baud rate can be 45.45kbit /S, 93.75kbit /S, 187.5kbit /S, 500kBit/S, but the bus parameters need to be modified to achieve normal communication at different baud rates.

Working Principle
FAQ
Q: Can I get a free electronic manual?
A: Yes, if you want it, please contact us.
Q: Can you provided OEM service?
A: Yes, we can, such as communication board, we can also provided fieldbus development toolkit.
Hot Product--DP/PA Coupler