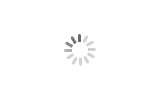 WirelessHART Module
Brand :Microcyber
Product origin :China Shenyang
Product Overview
Microcyber's M1100S WirelessHART module can help device manufacturer to realize simple and rapid integration of WirelessHART communication standard into field device, to achieve safe, reliable
and standard WirelessHART data transmission, to improve product's performance and competitive force.
Feature

1.Ultra low power design
Automatically sleep and wake-up mode, without human intervention

Industry leading wireless technology, optimization of battery power
2.Comply with HART 7.5 Standard
Long-term interoperability test has been done with similar products from many manufacturers

Have passed FCG conformance test
3.Comprehensive technical support
Provide rich library files, sample code, design and development document

Provide configuration tool, to configure module parameters

Technical support
4.Fast integration
Details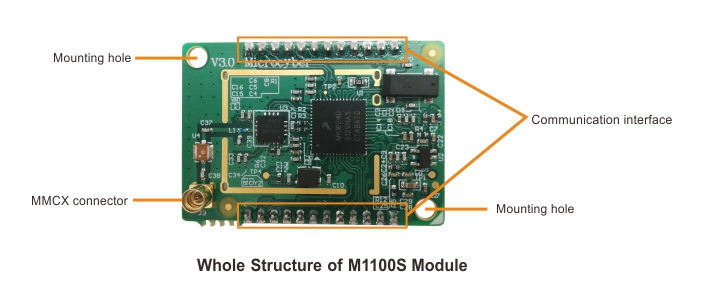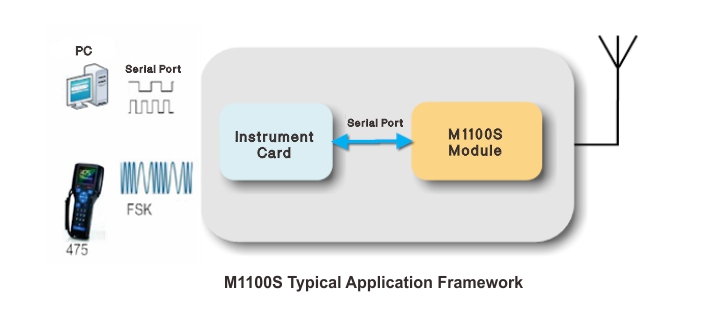 Size

Specification
Operation Conditions
Supply Voltage
2.7V...3.3V
Operating Temperature
-40℃~+85℃
Relative Humidity
<90%
Current Consumption
Transmit Current
53mA(10dBm)
Receive Current
33mA
Sleep Current
10μA
Electrical Specification
Output
0Vcc...0.2Vcc(Low)


0.8VCC(High)
Input
0Vcc...0.3Vcc(Low)


0.7Vcc(High)
Radio Characteristics
Frequency Band
2.4GHz...2.48GHz
Number Of Channels
15
Channel Separation
5MHz
Occupied Bandwidth
2.7MHz
Raw Data Rate
250kbps
Receiver S ensitivity
-91.5dBm
Output Power
10dBm
Frequency Accuracy
-40ppm...+40ppm
Output Impedance
50Ω
Conformity/Certification
Full compliance to IEEE-802.15.4 IP PHY Layer
FCC Part15C
Have Passed the FCG WirelessHART Certificate
Certificate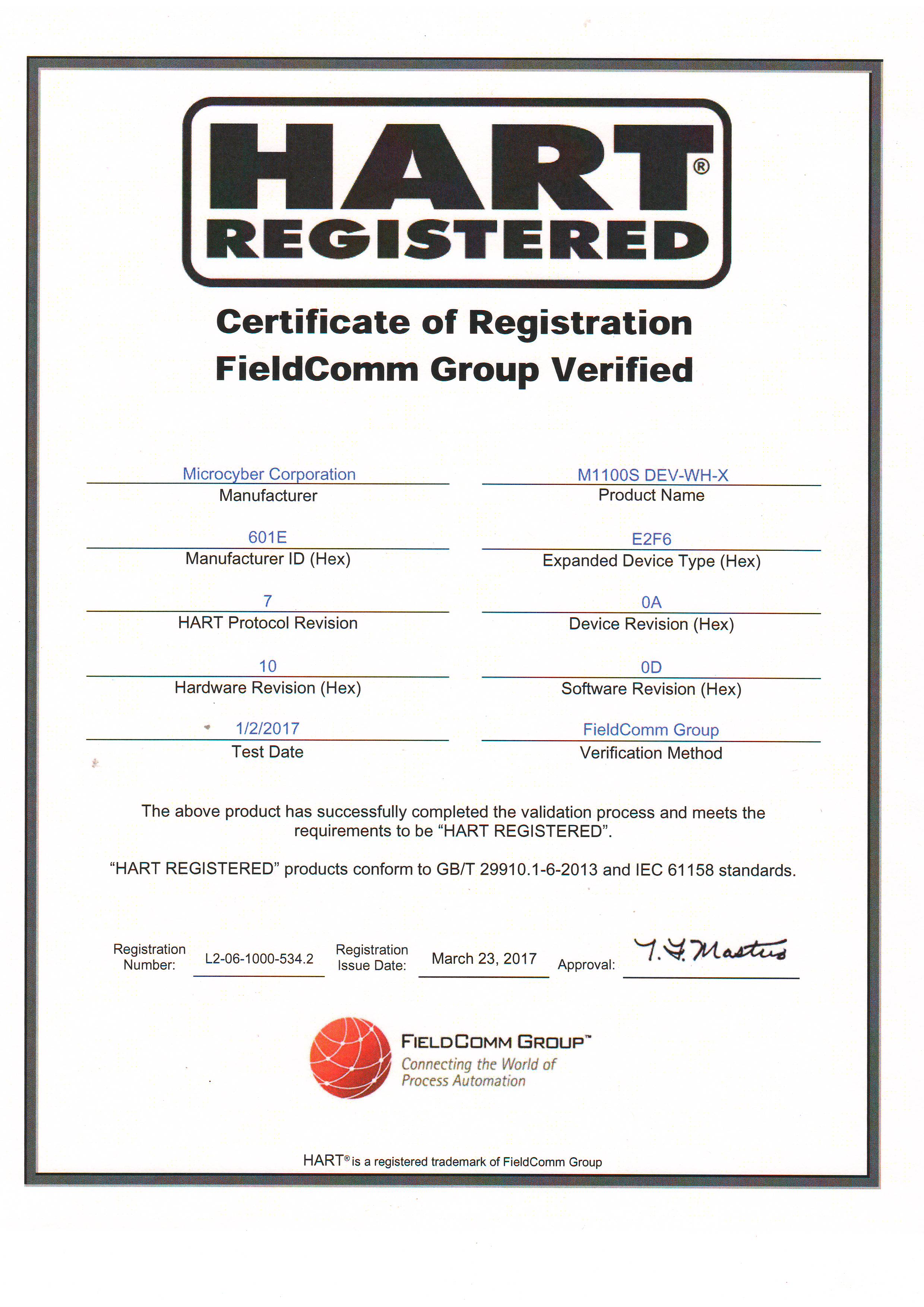 Microcyber's construction area of production center is 1,700 square meters, equipped with anti-static floor, ventilation system, air supply system, temperature and humidity control systems and professional production equipment.
...more
Please feel free to give your inquiry in the form below. We will reply you in 24 hours.