HART OEM Service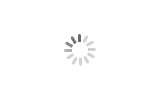 HART OEM Service
Microcyber

China Shenyang

In Stock

500 Sets/Month
OEM Service Package -- HART Communication Board
OEM Service Package -- HART Communication Board
Product Overview
Microcyber provides the HART communication board customized as customer's requirements.
This solution can upgrade the traditional instrument to HART instrument rapidly.
The board supports HART Universal Command, Common Practice Command and analog current output.
Microcyber can assist customer in passing certification test of HART with the HCF test system.
Software & Firmware Design and Development is including:
Hardware:
Power supplier: 12~42 VDC

Operation temperature: - 40 ~ 85℃

Supply to customer board: 3.3V, 2.5mA or customer requirements

Support asynchrony serial interface, baud rate is changeable

Local adjustment

Support hardware failure alarm

Write-protect jumper

Display: 6 bits digital and 5 bits characters LCD display(optional)

Intrinsically safety: passed Explosion-proof certified of NEPSI

EMC compliance
Software:
Support HART 6.0 or 7.0

Provide configuration software

Support Burst Mode

Support all Universal Command

Customized Special Command

DD version: compliant with last DD-IDE



Technical Service:
1.HART Device Registration Pre-Test
Microcyber provides HART Device Registration Pre-Test environment.
The HART Physical Layer Test, Slave Data Link Layer Test, Slave Universal Command Test and Slave Common Practice Command Test will be done at Microcyber.
The success of the HART Device Registration Pre-Test shows the official HART Device Registration Test will be passed.
Main technical support:
HART expert guidance

Minimized certification period

Use of official test tools
2.HART interoperability test support
Microcyber provides customers technical support for the HART Device Registration Test at the HCF in Austin, USA.
As part of completed services, Microcyber is supporting:
HART professional guidance

Request for test offer from HART

Test order at HART

Error analysis
General Conditions:
There is no an annual support fee in first year. Microcyber will provide customer new revision if there are upgrades or modifications to firmware.
Customer should provide a product sample to be used by Microcyber for software development.
Microcyber should have the product sample within three weeks after the software development agreement is signed.
Development Schedule Preview: 3 months per device type
Development Procedure