HART To FF Gateway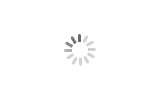 HART To FF Gateway
Microcyber

Liaoning, China

ASAP

1000 units per month
G1013 Brief instruction
G1013 HART to FF Gateway, designed by Microcyber Corporation is a gateway device for HART protocol and FF protocol. As HART master, G1013 HART to FF Gateway communicates with HART slave via HART interface, it can convert dynamic variables in the device to FF device variables output.
G1013 Working Principle
HART to FF gateway is a converter for HART protocol to FF protocol. As a HART master device, it can connect HART bus device in single-point mode or multiple-point mode. It can connect 4 HART devices. As a FF slave device, the gateway can convert HART device dynamic data to FF function block channel data, and transfer to control system via function block output.
G1013 Size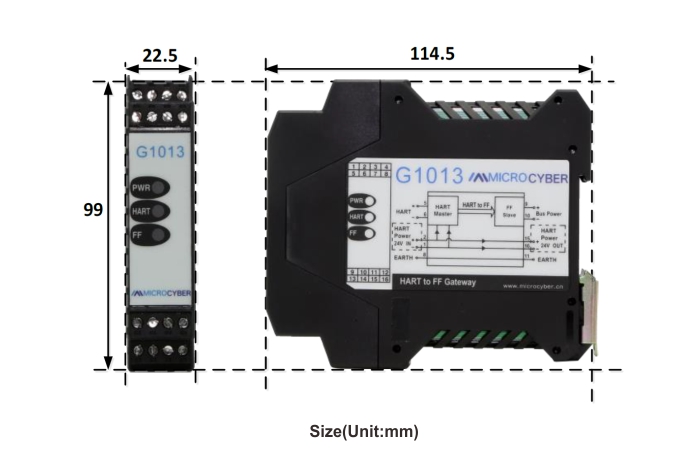 G1013 Structure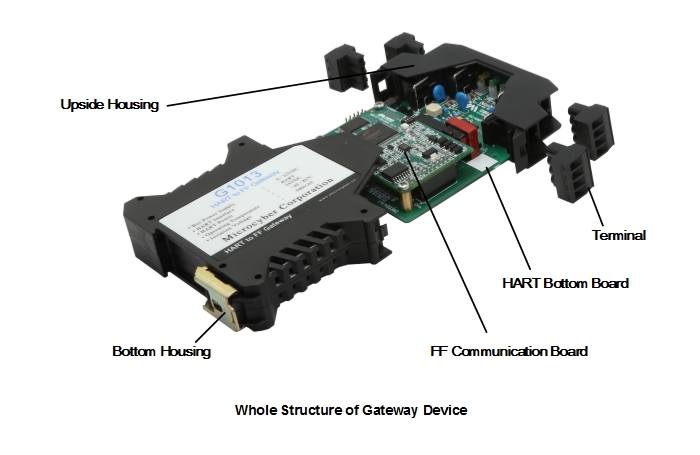 G1013 Basic Parameter
| | |
| --- | --- |
| Measurement Object | HART slave device |
| HART Power | 24VDC |
| FF Bus Power | 9~32VDC |
| Bus Protocol | 2-wire, FF Protocol |
| Isolation Voltage | HART and FF bus interface, 500VAC |
| Temperature Range | -40℃~85℃ |
| Humility Range | 5~95%RH |
| Start Time | ≤5s |
| Refresh Time | 0.2s |
G1013 Application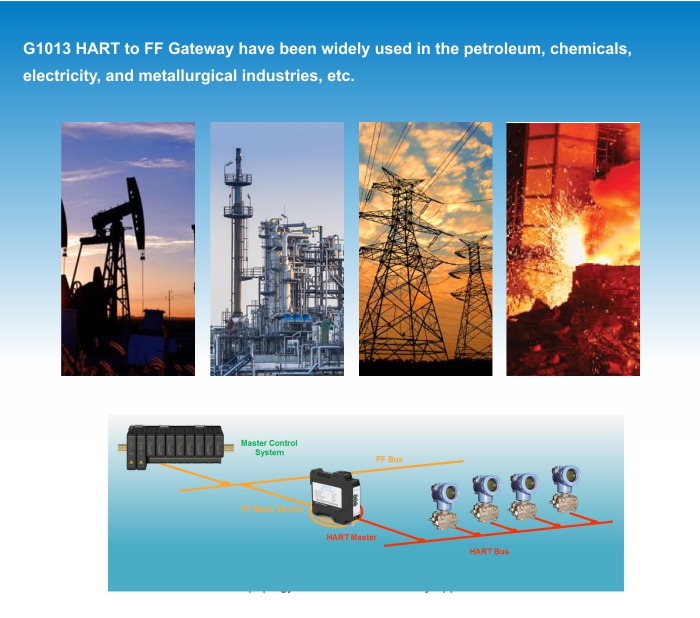 G1013 Package and Delivery