Modbus to DP Built-in Module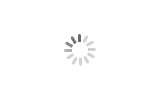 Modbus to DP Built-in Module
Microcyber

China

In Stock

500 Sets/Month
Modbus to DP Built-in Module is one of the Microcyber M-series embedded modules developed by Microcyber Corporation. This series of embedded modules have features like same size, same interface, easy to upgrade, easy configuration and so on, it is the ideal choice for users to quickly develop the fieldbus equipment.
Modbus to DP Built-in Module: By embedding the M0306 into the users'equipment's with Modbus-RTU communication capabilities, the user equipment can be changed to Profibus DP slave station.
User can quickly achieve Profibus DP, FF, HART & etc. equipment by replacing other modules of M series.
Modbus to DP Built-in Module has four types based on MCU power supply voltage and whether user interface 2 is available. Please check detailed in Error! Reference source not found.. M0306 Modbus to DP built-in module is shown as picture: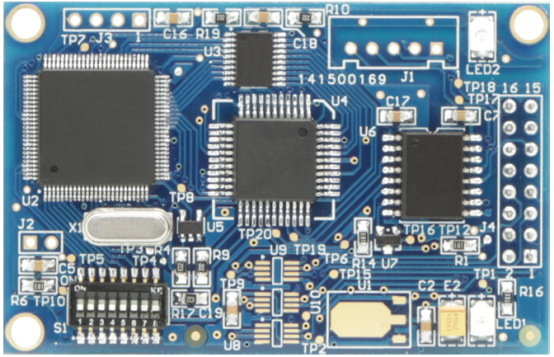 Modbus to DP Built-in Module Module Features
1) Short development period: The user doesn't need to understand PROFIBUS developing technology, doesn't need to purchase PROFIBUS development system, also doesn't need to compile GSD file, PROFIBUS product with intellectual property will be developed in short time;
2) Same size: Microcyber M-series embedded modules have the same size, 65mm (length) *42mm (width).
3) Same interface: Microcyber M-series embedded modules adopt 2.54 spacing 16 pin connector, with compatible function.
4) Easy to upgrade: Replacement of Microcyber M-series different embedded modules can achieve different protocols of the device.
5) Flexible configuration: Users can use Microcyber configuration tool to configure it, which is easy and convenient to operate.
6) Simple application: MCU of user's product read (write) input/output data into communication module by serial port. The communication module automatically transfers them into the communication between PROFIBUS-DP data and PROFIBUS master station;
7) Wide application: Widely used onto all kinds of products, such as transducer, motor startup protection device, smart high-low-voltage electrical appliance, power measurement device, various transmitters, smart field measurement equipment, and instrumentation, etc.
8) Provide based on OEM: The user has independent intellectual property rights, brand and trademark registration right.
Modbus to DP Built-in Module Development Process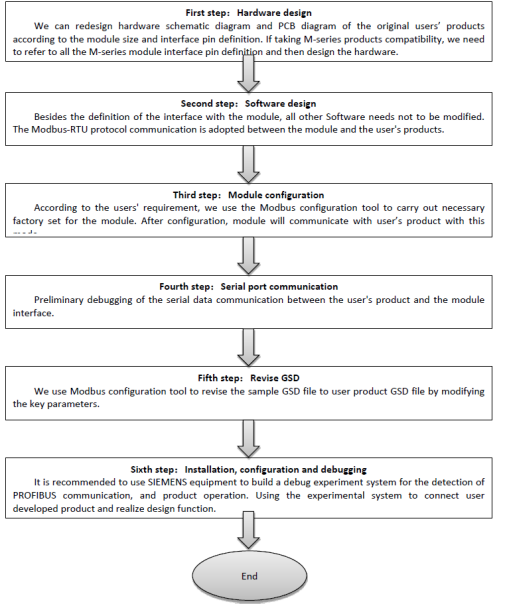 Modbus to DP Built-in Module Basic Parameter
Power: VCC(MCU power):5.0V 120mA / 3.3V 100mA
DP Bus Baud Rate: Baud Rate Self- Adaption:9.6K~12Mbps
Protocol Before Transition: Modbus GB/Z 19582.1-2004
Protocol After Transition: Profibus DP GB/T 20540.1~.6-2006
DP Max Input Data: Max Input Bytes ≤ 244 Bytes
DP Max Output Data: Max Output Bytes ≤ 244 Bytes
DP Max Total Input and Output Data: Input Bytes + Output Bytes ≤ 360 Bytes
Max User Data: Max User Data Bytes ≤ 200 Bytes
Max IO configuration Data: Max IO Configuration Data Bytes ≤ 20 Bytes
Temperature Range: -40℃ ~ +85℃
Humidity Range: 5 ~ 95%RH
Start Time: ≤ 5s
Weight: 14 g
Dimension (L*W*H): 65×42×14 mm
Electromagnetic Compatibility: GB/T 18268.1
Noise Interference: EN 61131-2:2003
Support Modbus Function Code
01H: Read Coil State
02H: Read Input State
03H: Read Holding Register
04H: Read Input Register
05H: Set Single Coil
06H: Preset Single Register
0FH: Force Various Coils
10H: Preset Various Regsters
Modbus to DP Built-in Module Dimension
Modbus to DP Built-in Module Outline Size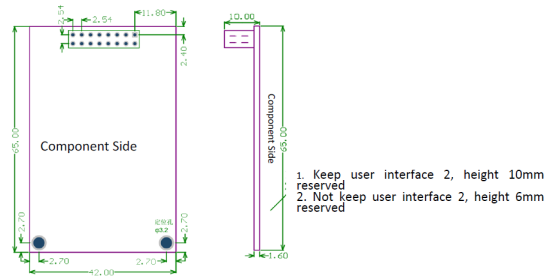 Modbus to DP Built-in Module Module Structure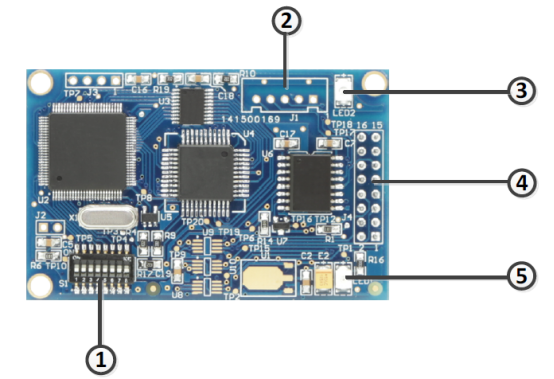 IModbus to DP Built-in Module nstallation
Module External Interface
Pin Definition and Instruction of User Interface 1(J4)
The user interface provides the module with one signal isolated DC power supply, serial interface between the two boards, as well as indicator lights and other functions. The specific description is shown in table.

Pin Definition and Outline Size of User Interface
As shown in picture,user interface 1 uses 16-pin connector, specific pins are defined as follows:
User Interface Pin Definition

Modbus to DP Built-in Module Working Principle
M0306 supports one to one embedded connection with the RTU Modbus user board. The main function is to connect the user board to the PROFIBUS network, making it become PROFIBUS DP slave device. M0306 system connection diagram is shown in picture:

Modbus to DP Built-in Module can complete the protocol conversion between PROFIBUS and Modbus, to achieve mapping and transparent transmission between user board Modbus input and output data and PROFIBUS master control system input and output data. The working principle of M0306 is shown in picture.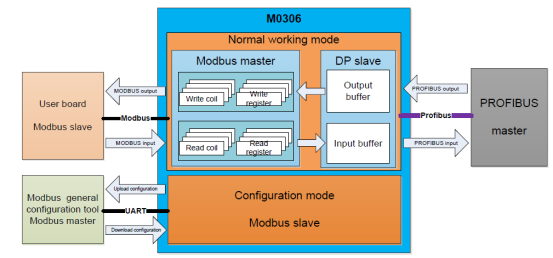 How To Choose M0306 Modbus to DP Module?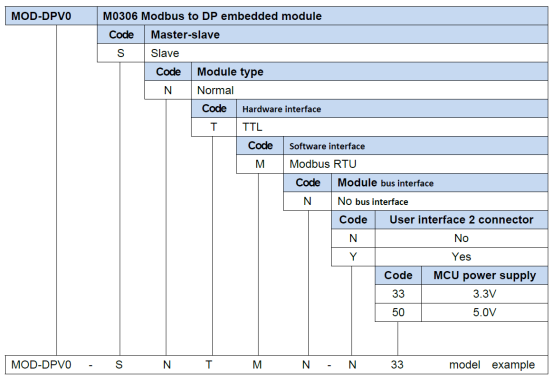 Hot Products--Modbus to DP Built-in Module