Microcyber WirelessHART Adapter Training
20-04-2018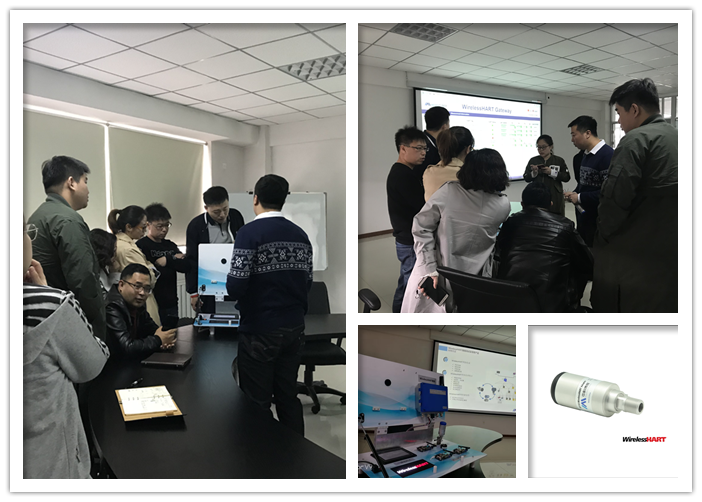 Microcyber Corporation conducted detailed training of WirelessHART adapters for the company's employees on April 2, 2018. During the training process, colleagues raised questions and discussed them enthusiastically.
The following is a brief introduction of A1110 WirelessHART adapter:
A1110 WirelessHART adapter complies with the latest HART7.6 specification, which allows seamless integration of existing HART devices on site into the WirelessHART network while protecting existing assets. A1110 WirelessHART adapter provides 4-20mA, external power supply, battery-powered and other power supply methods to adapt to a variety of applications. A1110 WirelessHART adapter allows all data from a HART device to be read-accessed at any location and supports remote configuration and maintenance of the device.